Student brief
Design a community report for Hackney Council which provides a snapshot of the borough, and is presented in a digestible editorial format.
solution
Highlight Hackney as a shifting borough of contrasts, challenging and stimulating in equal measure.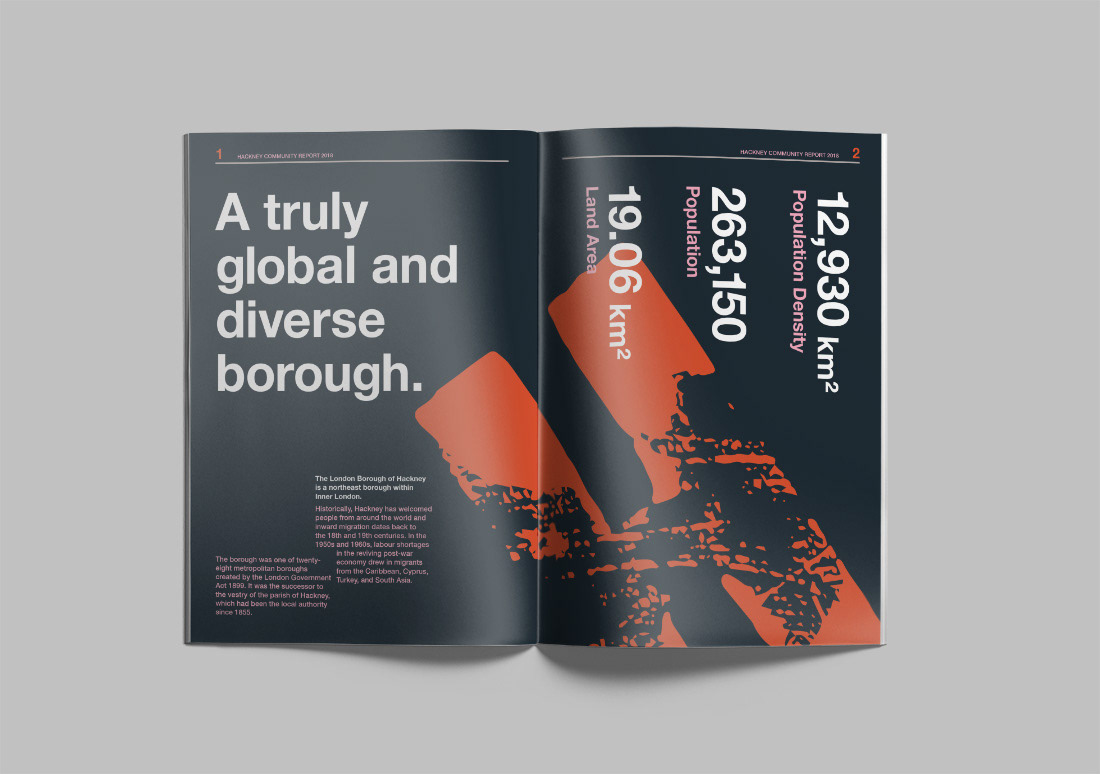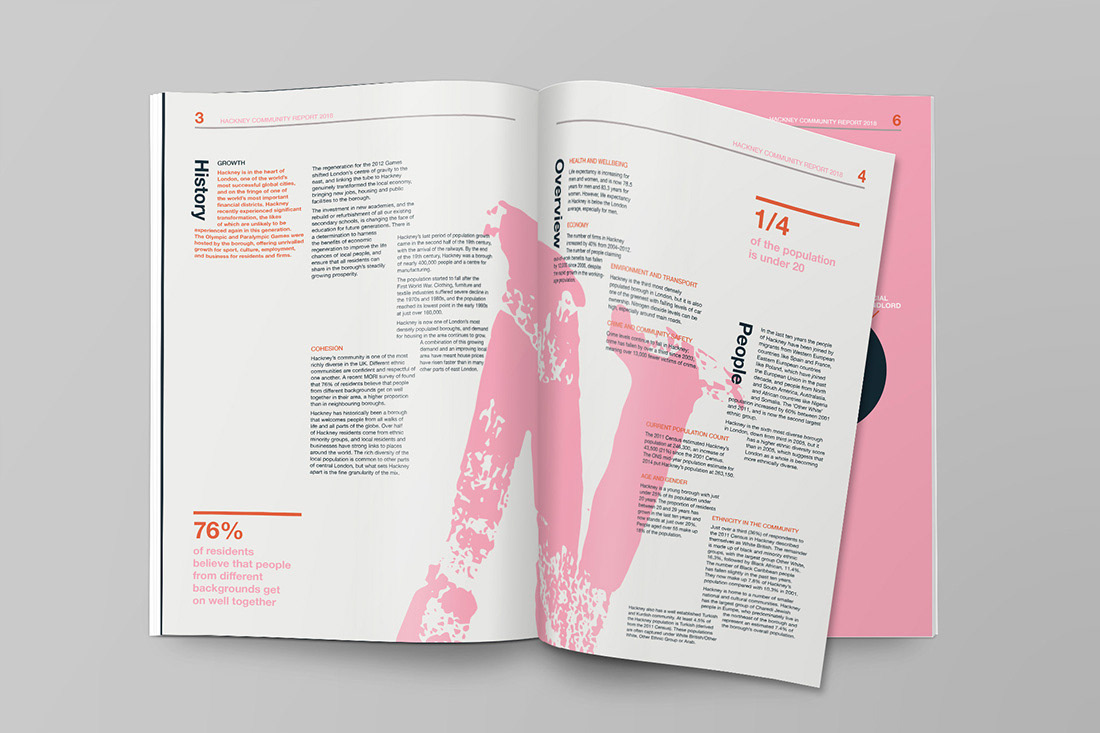 Oversized lettering created from woodblock type to emphasise the grit and dynamism of the borough.